Join us for a show filled with hilarity, romance, mystery, and discover The Importance of Being Earnest!

Jack is a country gentleman who has invented a brother called Earnest so he can indulge in his city escapades to "visit Earnest". Algernon, his city pal, has created a similar character so he can escape to the countryside. But when Jack and Algy fall in love with each other's relatives, both pretending to be called "Earnest," hilarity ensues and it's not long before the fate of their love rests on a name.
"It had always been a girlish dream of mine to love someone whose name was Earnest. There is something in that name that seems to inspire absolute confidence. I pity any poor married woman whose husband is not called Earnest."
STAFF
Director | Azra Haseki '24
Assistant Director | Ellie Powell
Stage Manager | Em Barnes '25
Stage Manager | Elizabeth Resner
Assistant Stage Manager | Aaryan Rawal '26
Tech Producer | Rachel Beard '25
Finance Producer | Masha Geguchadze '26
Co-Pub Producer | Ash Johnson '25
Co-Pub Producer | Jude Ha '25
Tech Director | Josh Hillers '24
Props Designer | PK Byunn-Rieder '25
Scenic Designer | Swati Goel
Costume & Hair/Makeup Designer | Ava Pallotta '25
Sound Designer | Henry Wu '25
Lighting Designer | Clarissa Briasco-Stewart '24
Assistant Lighting Desinger | Emma Chan '26
Dramaturg | Jordan Woods '24
Videographer | Sophie Kim '24
Videographer | Nami Enkhbat '25
CAST
John Worthing, J.P. | Florence Darko '23
Algernon Moncrieff | Matthew Cole '24
Cecily Cardew | Callie Garcia '26
Hon. Gwendolen Fairfax | Ellie Powell
Lady Bracknell | Olympia Hatzilambrou '24
Miss Prism | Hailey Hurd '24
Merriman/Lane/Rev. Canon Chasuble | Siomara Caballero '25
DIRECTIONS TO CABOT THEATER:
Navigate to "Radcliffe Quadrangle" or "Cabot House" using Google Maps.

12-15m walk from either Harvard or Porter stations

Enter Cabot Theater from one of the entrances (red arrows)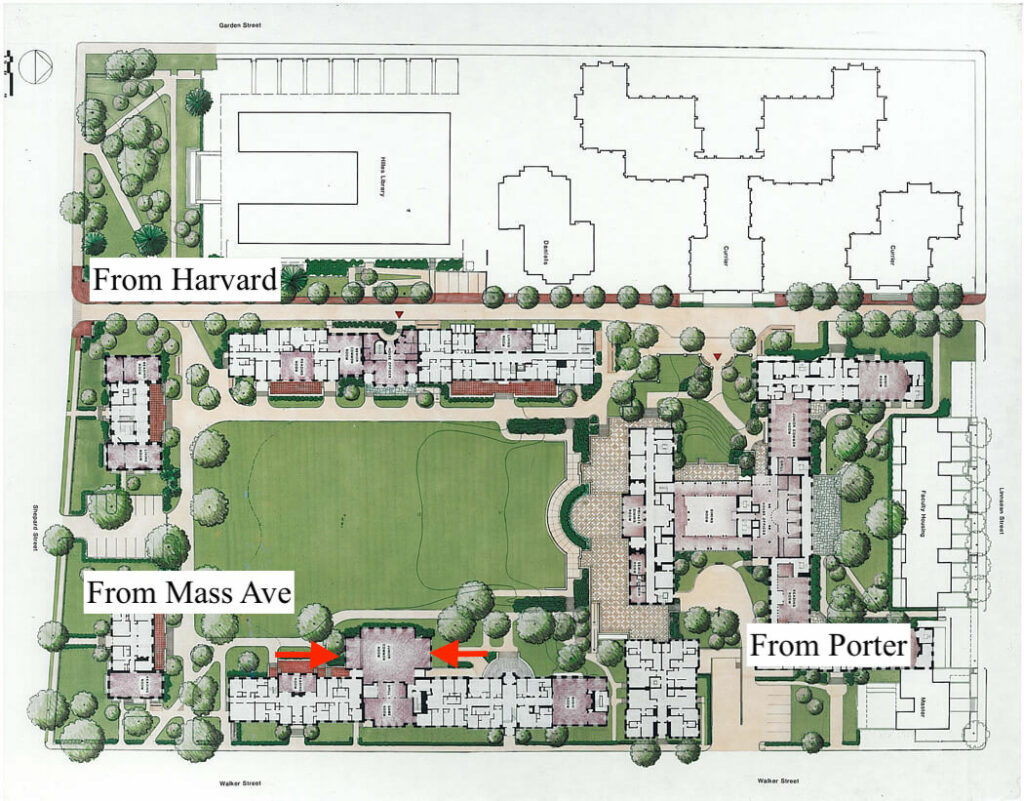 PARKING:
Metered parking is available on Mass Ave, with free street parking available on Sundays.
Accessibility:
There is a ramp for entrance into Cabot Theater, and accessible seating and restrooms are available.