Announcing Our
2023 Production
The Importance of Being Earnest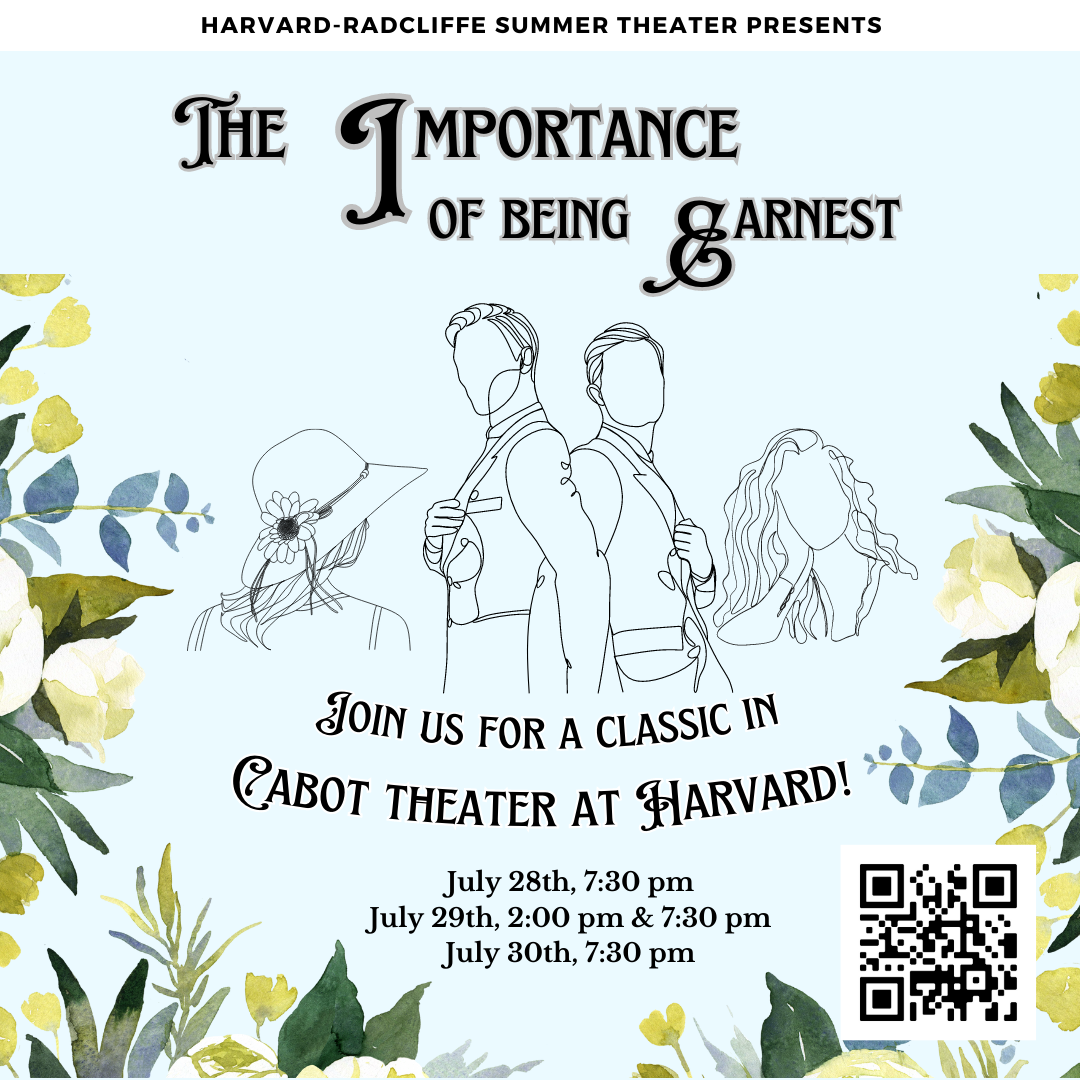 Written By Oscar Wilde
Directed by Azra Haseki
Assistant Directed by Ellie Powell
Stage Managed by Em Barnes and Liz Resner
July 28, 29, 30
Cabot House Theater
Pre-Purchased Tickets: $5 Student Tickets, $10 General Admission,
All tickets sold at the door will be $10.
Make sure to follow us Facebook and Instagram and join our mailing list below for exclusive updates and offers. Feel free to reach out to [email protected] with any questions!
Since 1980, Harvard-Radcliffe Summer Theater has both provided a creative outlet for some of Harvard's brightest artistic minds and delighted the Cambridge community with its stagings of works by celebrated playwrights. We are excited to continue that tradition as we bring you this season's exciting new production!